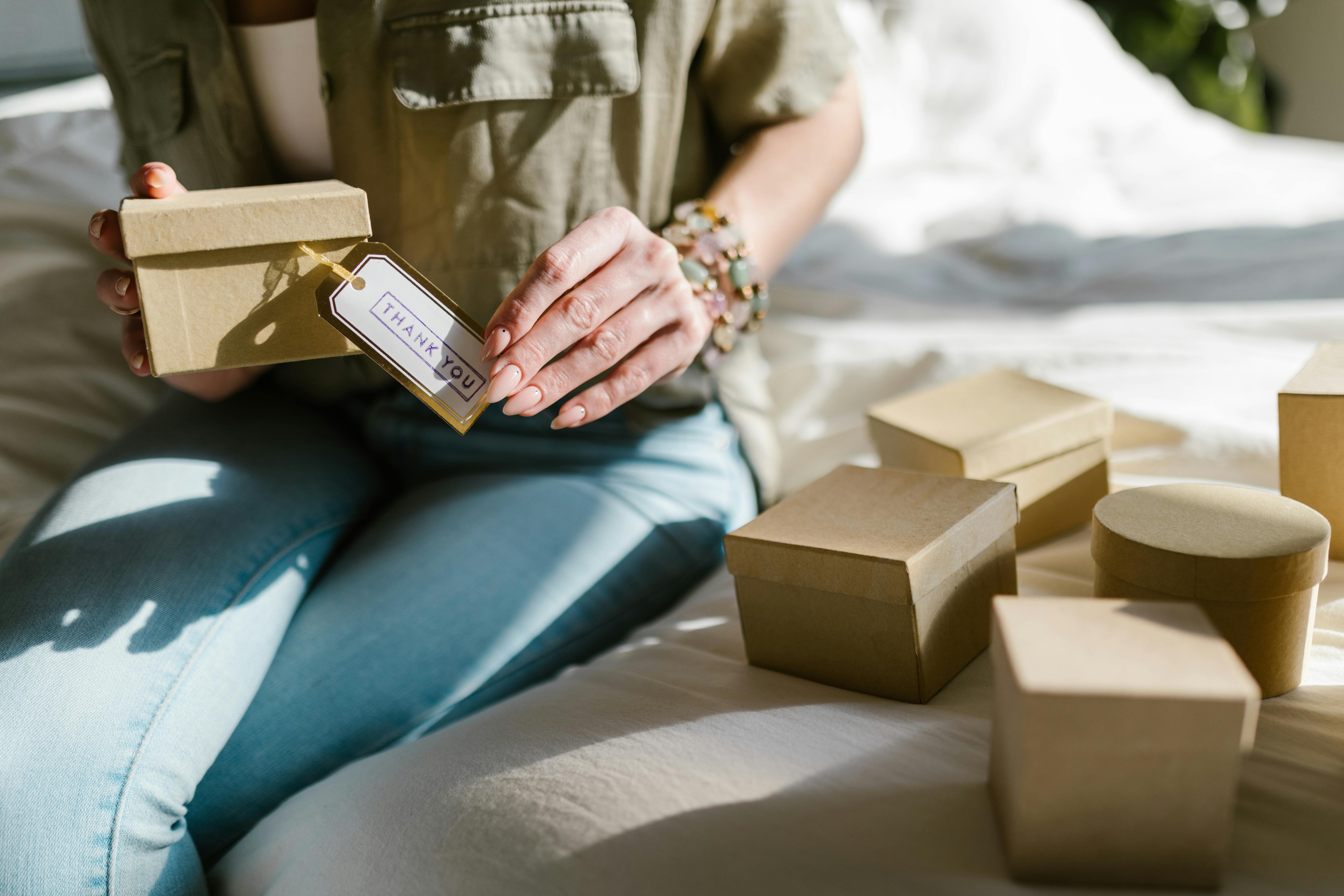 Photo by RODNAE Productions on Pexels
Whether it be a lack of patrons or a lack of total revenue, traditional businesses have experienced a vast decrease in sales. From the start of the pandemic to April 2020, a total of 113,000 businesses closed in Canada. The same cannot be said for the e-commerce industry. In that same year, the annual revenue of online app Etsy doubled. As the majority of shoppers stayed home, the revenue from online shops skyrocketed.
Online businesswomen like Jessica Goncalves and Ivy Haist are some of the shops that have reaped these rewards. Jessica's Etsy shop, Jessy & Co., has had more than 2000 sales and has been labelled a star seller. While Ivy's online store, Ivory Craft Co., has had her exploring the possibility of an entrepreneurial career due to her uptick in sales.
"I like having creative control, like what you see is what I want to do… This allows me to get my brain going a little bit more. So I like that," said Jessica.
Photo by Jessy and Co. on Instagram
Ivy says she's hoping to grow her business from a smaller unit to her very own store. She's eager to market her brand to the rest of the Niagara region and further. Jessica says she's looking forward to expanding the selection of her products to stationery and apparel items. She's also hoping to buy a house in the future, so she can work more efficiently in a basement.
Photo by Ivory Craft Co. on Instagram
Unfortunately, the same cannot be said for one of Toronto's former popular storefronts. Jean Blacklock was the former president of Prairie Girl Bakery. On January 5th, 2021, the business announced the permanent closure of its last surviving location at Victoria Street. Jean says it was a hard decision to make, but she knew it was the right thing to do.
"I phoned the managing director… I just sat on the floor, and I called her, and I just started to cry. I just said we can't go on, we have to shut this down. But I knew it was the right decision, but it was hard," said Jean.
Photo by Toronto Food Blog on Instagram
Jean says she's planning to go back to the foodservice industry soon. She says she wants to focus less on a brick-and-mortar store and invest more in her online presence. There is no doubt the pandemic overtly stressed-out business owners and continues to. Jean even says how much her "hat completely goes off" to the ones who are still in the industry. But with retail e-commerce at an all-time high, it really makes you wonder if the future of shopping is through an online store. The 81.9 million active buyers on Etsy seem to think so.